Thorncombe
Environment Group
Autumn Update
TEG Quiz Night – Friday 14th October 2022
What a fantastic turnout! The quiz was great fun with questions on the Environment as well as The
Bible, Shoes and Rugby. People kindly donated raffle prizes to add to our hedgehog house, bug
hotel, bird boxes and feeders and other environmental themed items. An amazing £217 was raised.
This will help pay for some new footpath gates that TEG will use to make footpath access easier for
more people. Thank you to everyone who made the quiz possible, took part and bought raffle
tickets. We look forward to another TEG Quiz next year.
Fiona Waters
Johnsons Wood Work Party - Tuesday 18th October 2022
A huge thank you to Nigel Spring and his eight EuCAN volunteers. An amazing amount of work was
achieved. The bramble thicket that had taken over the open wild flower meadow has been beaten
back and new walk ways opened up. Pete Waller did a great job fitting the new permissive path gate
which was funded by the previous TVT. New paths were created through the woodland to the gate.
We cut and raked an area of open grass and will sow some locally collected wildflower seed to
increase diversity. Cut material was stacked to make new habitat piles. It is an amazing little corner
and has so much potential for wildlife and community recreation. Hopefully there will be more work
parties in the near future to further improve the site.
Neil Croton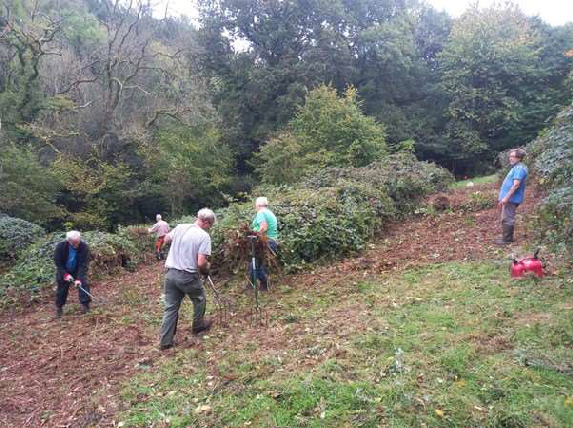 Autumn Half Term Nature Craft - Thursday 27th October 2022
TEG ran a Nature craft event during autumn half term in Thorncombe Village Hall. We had a
fabulous time engaging local families in lots of nature-based activities. We made conker spiders and
webs, acorn snake, pine cone bats, leaf lanterns, magic wands and a tree and fungi collage.
Homemade cakes and treats were enjoyed by all. Thank you to everyone who came and supported
us. We received a lot of positive feedback from families who enjoyed a great afternoon.
Neil Croton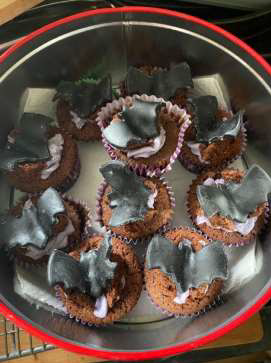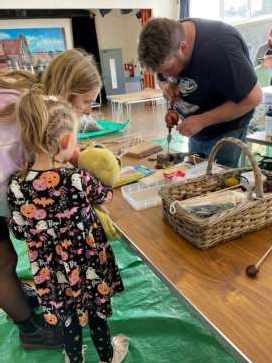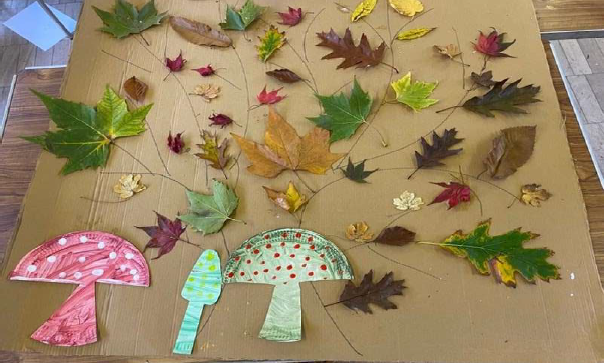 Little Acorns Preschool Thorncombe St Marys - Autumn 2022
TEG made some new forest school inspired benches for the Little Acorns Mud Kitchen Area. The
wood was kindly donated by Sadborow estate and benches made by Neil Croton. The children
made a lovely thank you card and love their newly created benches .
Neil Croton
TEG Autumn Walk Sunday 6th November 2022
The wet and windy November weather kept all but the hardiest away from the walk, led by Neil
Croton. Being so close to Remembrance Day, the walk was also to highlight the memorial trees
which were planted in 2018 to recognise each of Thorncombe's fallen soldiers. With this in mind,
the group paused in the churchyard at the gravestone of G H Froom, who was killed in 1917 aged
just 23. Attention then turned to the pollarded lime trees which grace the path through the
churchyard, before moving on Witty's Lane and then towards Johnson's Wood. The new pedestrian
gate allows permissive access into the top edge of the wood and, perhaps in better weather, the
bench. Somewhat cautiously, we descended the slope and viewed the area where bramble patches
have been controlled by volunteers, before heading out towards The Dungeon. This magical little
path with its overhanging tree canopy provided some welcome shelter and by the time we emerged
onto the bridlepath conditions had improved. From there, we were able to see a couple of the
memorial trees, their protective tubes marked with red bands. We then walked along the road and
species identification came thick and fast – wild privet, bryony, guelder rose, wayfaring tree and
dogwood, before reaching Thorn Cross, so named because of its marker tree. Turning into the field
to head back towards the village hall, Neil identified meadow pipits, appearing quite suddenly out of
the grass, and then fieldfares, making the most of the apples in the orchard. Needless to say, just as
we got back to the village hall for tea and cake, the sun came out.
Diane Berry