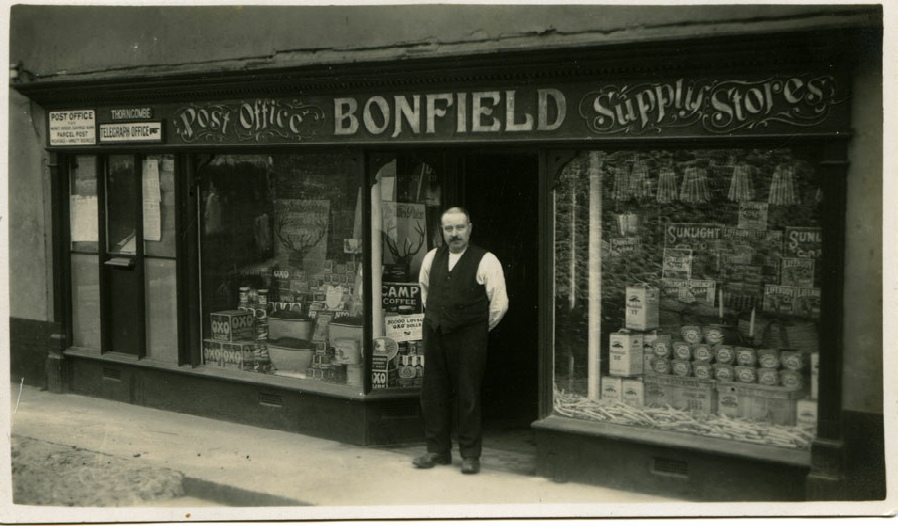 Thorncombe Village Trust -
caring for Thorncombe's environment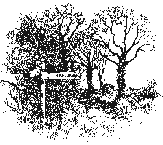 Thorncombe lies in a very beautiful part of West Dorset, bordering Devon and Somerset. It falls within an Area of Outstanding Natural Beauty (AONB) . The Parish is over 5,200 acres in extent and is principally agricultural land.
Fields tend to be small and hilly with ancient hedgerows, while the access roads to the village are very narrow lanes, shaded in summer by tall trees including oaks, beeches and sycamores, and fringed with primroses, bluebells and cow parsley.

Applications for Grants from TVT
Under the terms of its amended constitution, Thorncombe Village Trust (TVT) is now able to invite applications for grants from individuals or organisations wishing to undertake a project or activity which reflects one or more of the aims of the Trust.
Namely to:
i) encourage and promote a greater interest in, and understanding of, the local environment and its history
ii) protect historic buildings in the Parish and especially to conserve the character of the village of Thorncombe and of the other settlements in the Parish
iii) oppose unsuitable development in the Parish
iv) safeguard and enhance the countryside in the Parish.
The money granted must be used for the direct benefit of the Parish of Thorncombe only and for the public good, in such a manner and place that the Trustees can verify the grant has been appropriately used.
If you wish to make an application for funding, please request an application form in one of the following ways:
- Email the Secretary of the Trustees on su7882@eclipse.co.uk
- Pick up a form from inside the porch at The School House, Chard Street, Thorncombe (opposite the church)
- Download an application form and the guidelines from the TVT website Application form Guidelines for applications
Completed application forms need to be received by the end of September for an October decision and by end of February for a March decision by the Board of Trustees.
For any further information or if you have any questions, please talk to one of the trustees: Mark Agnew (30385), Kate Cahn (30054), John Higgs (30994), Richard Holt (30428), Mary Marsh (30139), Jan Walker (30212), John Whitbread (30525).
Wilfrid Potter - a correction
It was brought to our notice that we have been spelling Wilfrid's name incorrectly all these years. The correct spelling is Wilfrid and we have been referring to him as Wilfred. Many thanks to his long-time friend Emma Saunders who contacted us and prompted the search for accuracy. His cousin Marina looked through old papers and discovered , to her own surprise, that it was indeed Wilfrid. We will try to correct all the references to him on this site, but please excuse any that are missed and let us know so we can change them.
Those of us that remember Wilfrid Potter often think of him walking or cycling the roads around Thorncombe. How appropriate then that a new road being named in his memory should be called Potter Walk. The new road will be on a development being built on the site of the school in which he taught for many years, Westwoods Grammar School, Northleach, in the Cotswolds. Many of his former pupils remembered him with fondness and affection, and the decision to call the road after Wilfrid was made unanimously. Wouldn't he have loved that?
More on Wilfrid here, including a newly posted account from Richard Holt about Wilfrid's time in Pakistan. Many thanks Richard.
New photos of Wilfrid as a baby and child have been kindly lent by Mrs Sheila Holloway. Look at them here
Thank you for looking at our website -
we have had over 9,000 visits since we started in 2012!
From our History files:
Arsenic Poisoning at Gribb
The story of an arsenic poisoning in Thorncombe, appears to have gripped the nation during the summer of 1841. Newspapers across the country including The London Standard reported the resulting trial in detail 1. The report relates how the Coombes family, who lived at Gribb, then a Thorncombe hamlet narrowly escaped death after arsenic was added to their breakfast, a broth made of barley meal, bread, salt and hot water. The culprit William Major, 76, father of Ann Coombes who lived with the family, was found guilty and condemned to death by hanging at the Devon Sessions…….read on
It's well worth trawling through our History section to see what other gems are lurking within.
Axminster Heritage Centre
Taken from the website of this fantastic local resource:
"Walk into our story of Axminster. The town has origins in the Bronze and Stone Ages, later becoming a major crossroads on the Roman Fosse Way. It became a busy agricultural market town post its 1210 charter and an important brush making centre, notably for toothbrushes. Axminster's world famous quality carpet making business is at the heart of our story. A local man, Thomas Whitty, set up his manufactory in 1755 and it ran until 1835. On show are displays of spinning, dyeing, weaving, an original 18th century loom and a beautiful 1769 Whitty carpet, televised in Michael Portillo's Great British Railway Journeys. We regularly add new displays relating to different community interests, these complement our permanent exhibitions."
It's well worth visiting the Centre in the middle of Axminster at the Thomas Whitty building by the church.
In addition to the displays in the Gallery they regularly present talks, films, craft courses and social events.
Check out the website www.axminsterheritage.org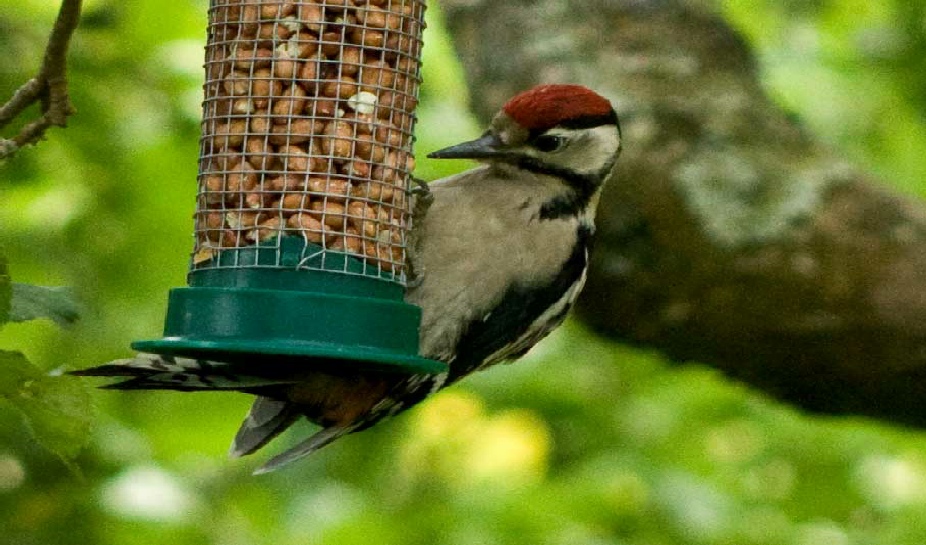 Don't forget to fill up your bird feeders as the weather gets colder.
Have you got any old photos you could let us borrow? Or do you have any memories of Thorncombe and the Parish that you could share with us?
Do get in touch - we'd love to hear from you
Does this website look OK?
There have recently been a few issues with the way the site appears - one way of dealing with it is to refresh the page or empty your browser's cache. This should sort it out.
Otherwise, please contact us.